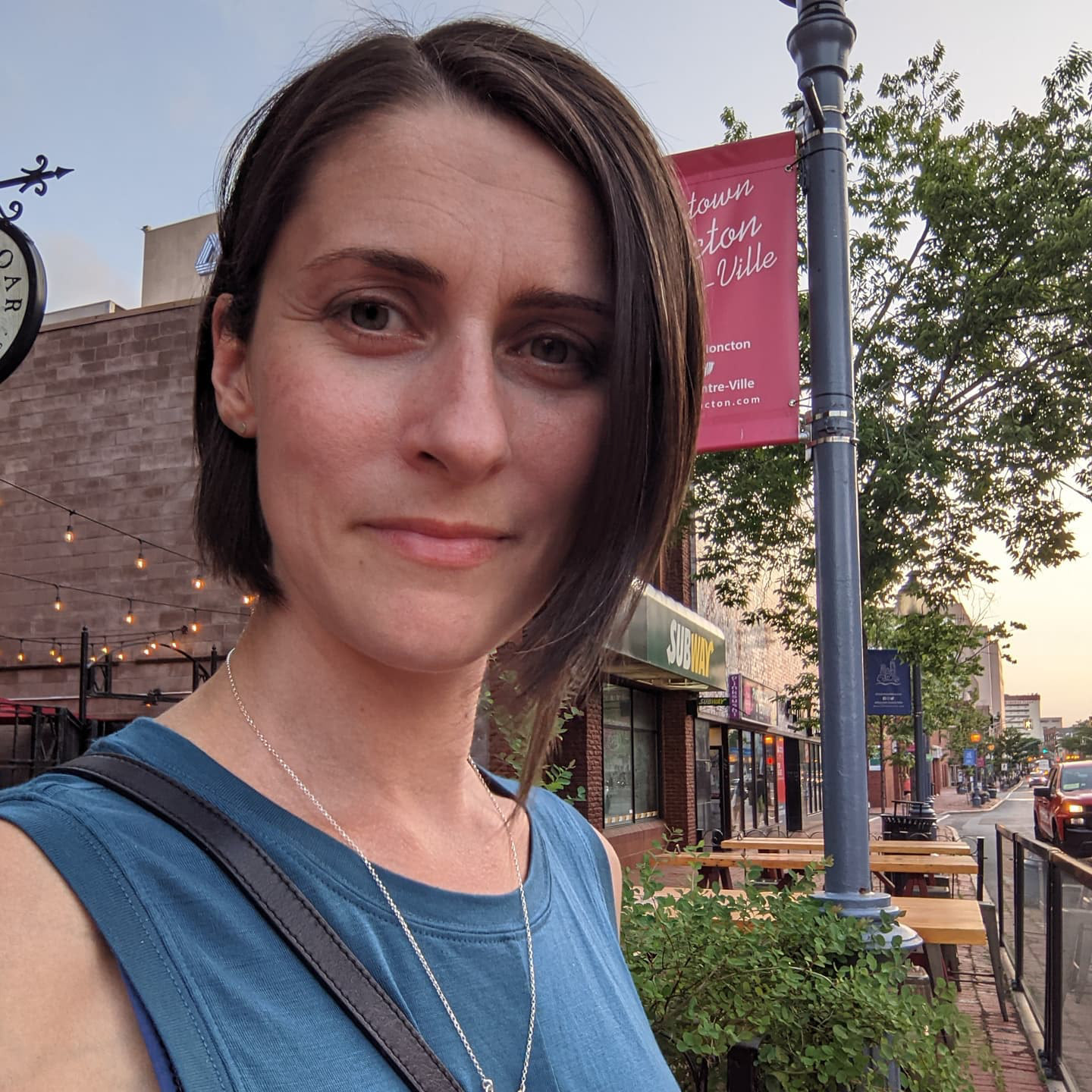 Hi, I'm Amanda Parker, the design and branding expert behind AP Creative! 
In the spirit of reconciliation, I acknowledge that I live and work in the unceded and traditional territory of the Wolastoqiyik, Mi'kmaq and Passamaquoddy. 
The territory is unceded as the 'Peace and Friendship Treaties' signed in 1725 and 1726 were not about surrendering lands and resources. Instead, they recognized Mi'kmaq, Wolastoquiyik and Passamaquoddy Title and established the rules for what was to be an ongoing relationship between nations. 
Before starting AP Creative in 2020, I worked for 20 years in a corporate in-house agency, where I wore many hats. I was a graphic designer, photographer, copywriter, art director, design manager, and a production/project manager. 
Over the years, I worked on many really cool projects and won an RGD award for my brand work. I'm a Certified Graphic Designer (CGD) with the Graphic Designers of Canada (GDC), and a Certified Marketing Specialist (CMS) with the Canadian Marketing Association. 
2020 was truly a year of transformation for me, both personally and professionally. In July, my family moved from the Prairies to the East Coast to live by the water. After we got settled, I left corporate life. I started AP Creative to focus more energy on my love for design and helping people. 
My purpose is to help small business owners and startups build and strengthen their brands through graphic design, branding and marketing strategy, so they can focus on helping their clients.
​​​​​​​
Strategize your brand's vision, mission and purpose;
Build or refresh your logo;
Design and implement a comprehensive brand style guide;
Plan your business launch marketing strategy; 
Rebrand your business to align with your new goals;
Create business stationery and marketing collateral (print or digital);
You've come to the right place!
My husband Brad and I have 8-year-old identical twin daughters, Ava & Brea. 
I once went on a 5-day, 155km kayak trip. It was definitely the biggest physical challenge I ever faced, and the entire experience was incredible. 
I collect vintage cameras. I love photography, and I love antiques – win-win!
This is not my first business. I co-owned a wedding and portrait photography business in the early 2000s. 
I was a member of the project team for the IG Wealth Management brand re-launch in 2018. 
Helping small businesses grow – by design.